(IT) Michele Amerio Donà, 30 anni, vive a Torino è il fondatore della crew Adria Panna e insieme a EL PIBE fanno parte dell' Italian Street Killers di Torino. Innamorato delle finte, del calcio freestyle e dei dribbling.
Nel 2014, dopo aver aver vinto il campionato italiano di Panna, ha cominciato a viaggiare per la propria passione,Copenhagen,Amsterdam,Parigi,Rotterdam e Germania. A giocato contro i migliori giocatori al mondo, imparando l'arte street soccer. Con l'Italian Street Killers è pronto a portare avanti questa disciplina.
(EN) Michele Amerio Donà, 30, lives in Torino is the founder of the Adria Panna & cofounder of the Italian Street Killers. In love with feints, freestyle football and dribbling.
In 2014, after having won the Italian Panna championship, he began to travel for his passion, Copenhagen, Amsterdam, Paris, Rotterdam and Germany. A played against the best players in the world by learning street soccer art. With the Italian Street Killers he is ready to carry on this discipline.
(ES) Michele Amerio Donà, de 30 años, vive en Toríno, es el fundador de la crew Adria Panna e cofundador de Italian Street Killers. Enamorado de las fintas, fútbol estilo libre y dribbling en 2014, después de haber ganado el campeonato italiano Panna, comenzó a viajar por su pasión. Copenhague, Amsterdam, París, Rotterdam y Alemania. A jugó contra los mejores jugadores del mundo al aprender arte de fútbol callejero. Con Italian Street Killers él está listo para continuar con esta disciplina.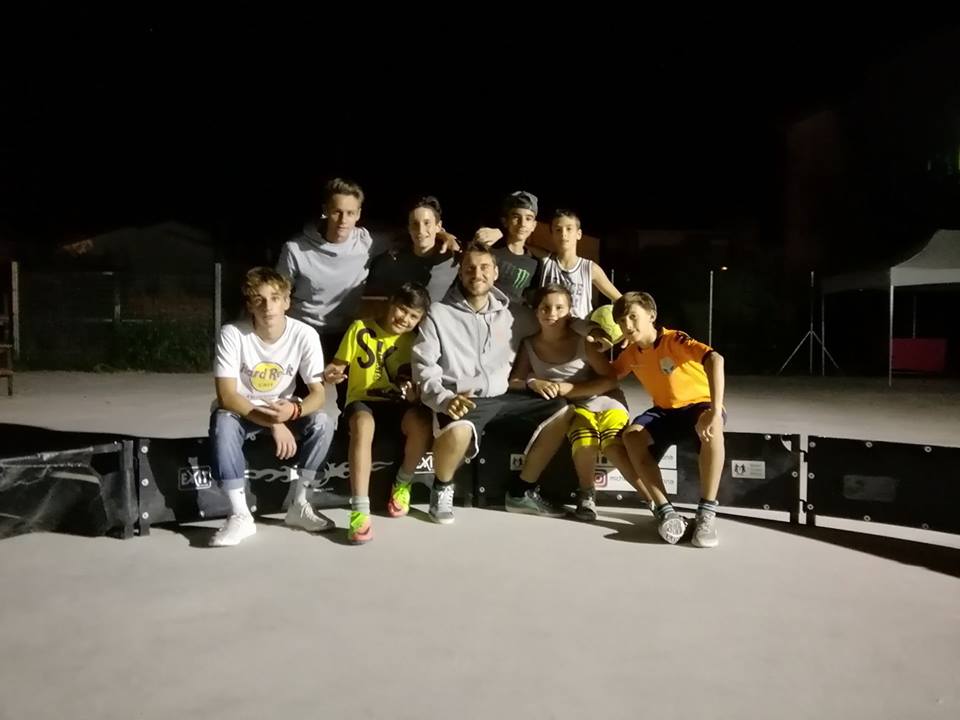 2014 Winner of the italian panna championship