(IT) DaL 1° gennaio fino al 28 Gennaio 2018, è possibile caricare il video per le qualificazioni all 'ILL2018! Concorso online italiano di Freestyle Lower livello Pro e intermedio.
(EN) From 1 January until 28, 2018, you can upload the video for the qualifications to ILL2018! Freestyle Italian online competition Lower level Pro and intermediate.
(ES) Del 1 de enero al 28 de enero de 2018 , puede subir el video de las calificaciones a ILL2018! Freestyle Competencia en línea italiana Nivel inferior Pro e intermedio.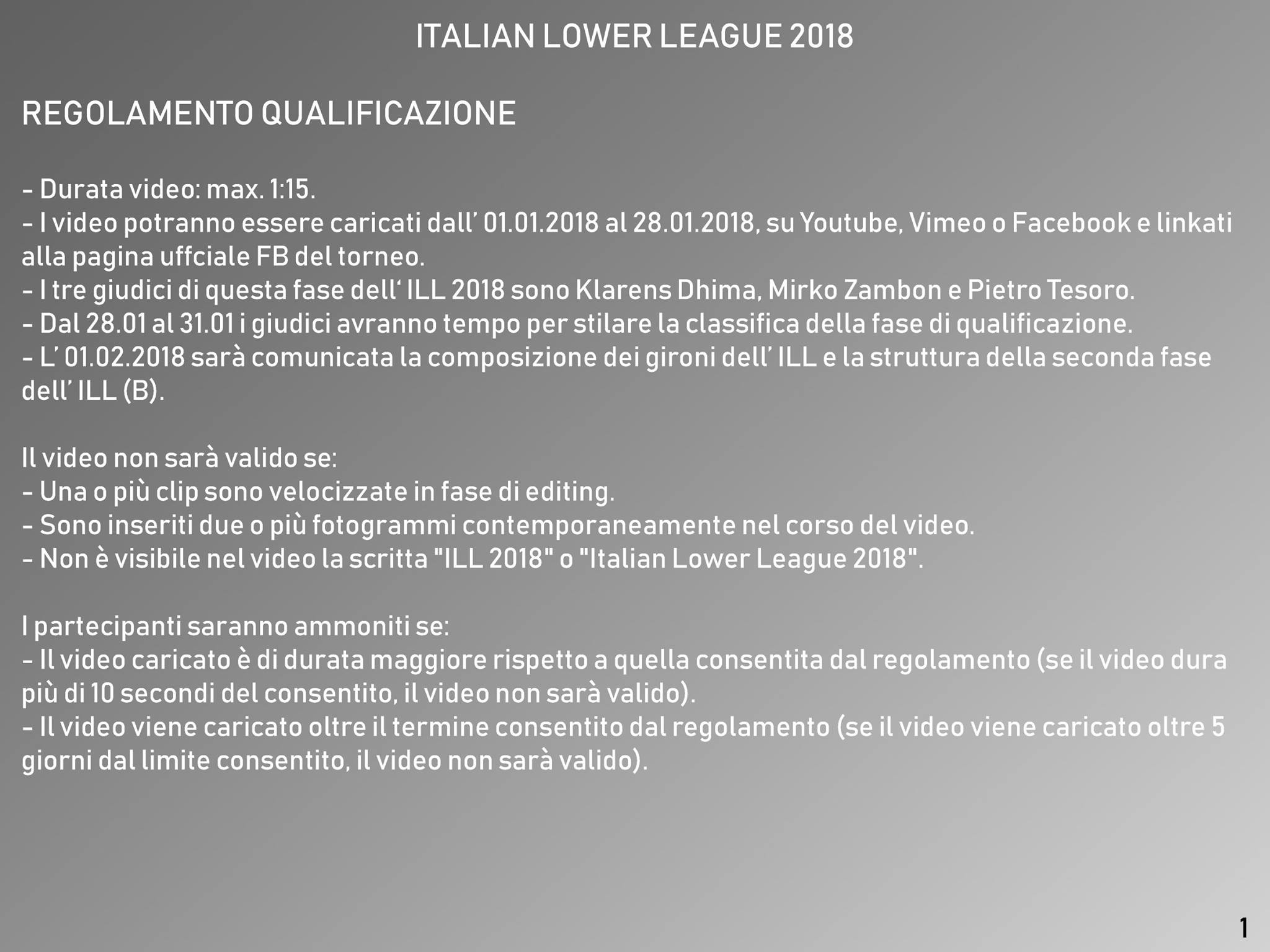 Buon Torneo a tutti i freestyler italiani.